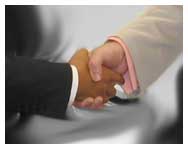 Sponsorship
Introduction
The Tertiary ICT Conference is an annual 3-day event attended by over 100+ IT Directors and Managers from the Tertiary IT Sector.
The Conference is well into its third decade and is held at a different location in New Zealand each year.
The event provides an annual opportunity to promote your business and services and to network with Tertiary ICT sector key stakeholders.
DOWNLOAD (in PDF format):
Why we need sponsorship?
Sponsorship funds are a vital component in any conference and allow the conference registration fees to be set at a level encouraging attendance and assist in ensuring a memorable event.
Sponsorship packages are aimed at providing sponsors with a worthwhile return on investment at this annual event.
The earlier the sponsorship commitment is confirmed, the greater the exposure will be.
Benefits to your Organisation
A significant marketing advantage
Corporate goodwill from the marketplace
Relationship marketing
Creation of brand awareness and acceptance
Demonstration of products
Increased business potential
Enhanced company profile
Direct access to an audience consisting of your clients – current and potential